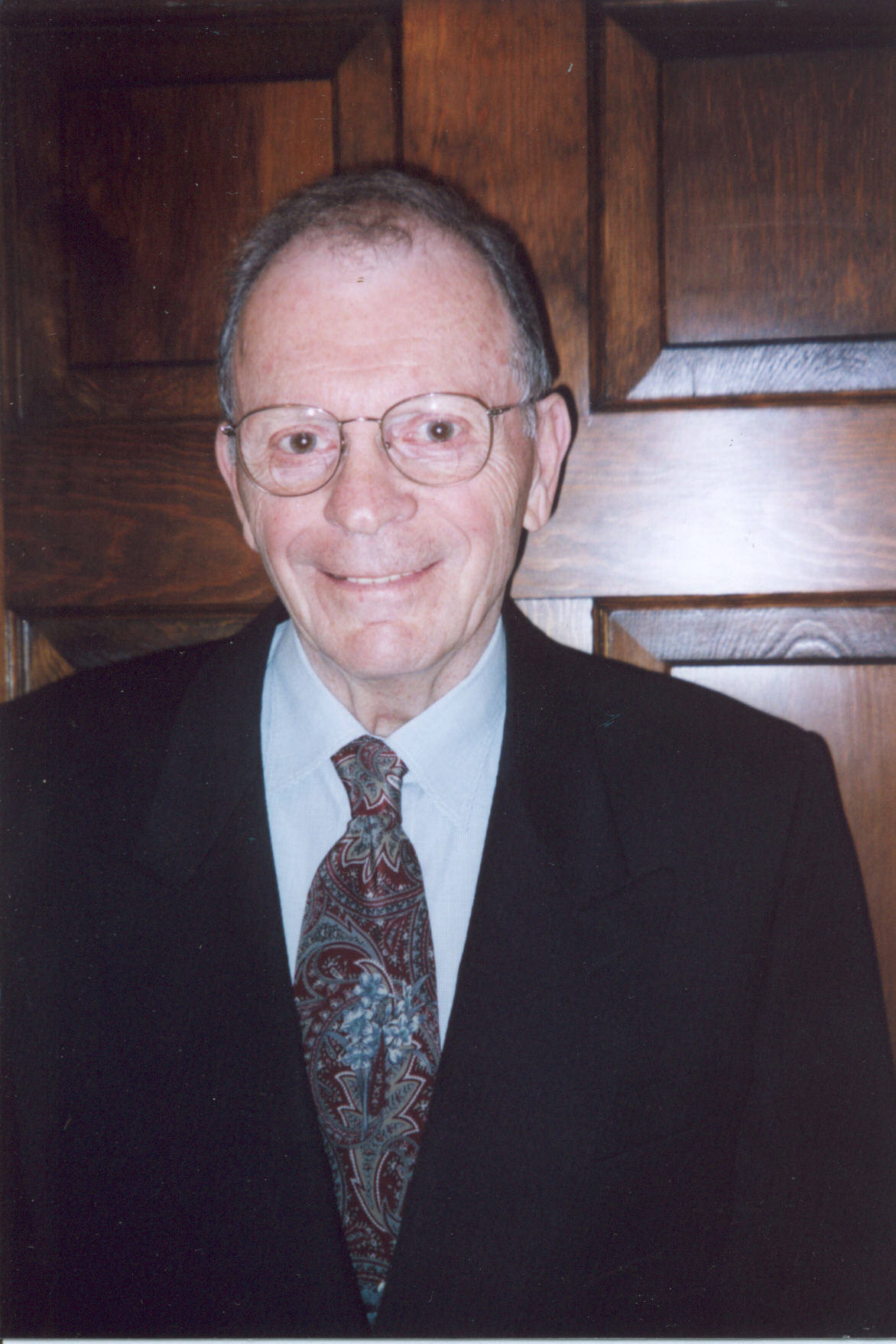 George Massik Jan. 22, 1927 – April 21, 2016
George Massik, of Amherst, a retired pharmacist and philanthropist, died Thursday in Hospice Buffalo, Cheektowaga, after a period of declining health. He was 89.
Born in Buffalo, he was a 1944 graduate of Bennett High School and a graduate of the School of Pharmacy at the University of Buffalo.
Mr. Massik opened his first pharmacy, Park Plaza Pharmacy, in Cheektowaga in 1954. He was owner and co-owner of several drugstores in the Buffalo area, in addition to operating a wholesale business. He retired in the late 1970s.
In 1978, he discovered that his family was susceptible to a little-known disorder, malignant hyperthermia, after his son Daniel was struck by a truck while riding his bicycle to North Carolina during his senior year at Duke University. Because a small-town hospital did not recognize the anesthetic-related disorder, his son died.
In his son's memory, he co-founded the Malignant Hyperthermia Association of the United States, which maintains a 24-hour hotline. Through the association, he established the Daniel Massik Writing Award, which gives a grant to anesthesiologists in residence or in training for the best manuscript about an aspect of the disorder.
Mr. Massik and the other co-founders were honored at a convention of anesthesiologists in 2006.
In his son's memory, he established the Daniel Massik Fund at the Foundation for Jewish Philanthropies in Buffalo, which supports a wide range of charitable agencies. He also founded The Compassion Fund, which supports people at times of immediate need, such as the threat of a utility shutoff.
Last fall he was honored by Us Too of Western New York, an education and support group for patients dealing with prostate cancer, for his many years of advocacy and dedication. In 2014, the Hebrew Benevolent Loan Association gave him its Exemplary Service Award for his many years of support.
He also was chairman of the Holy Order of the Living Cemetery for many years and put the organization on a firm footing financially.
Physically active, he was a downhill skier until he was 79 and an avid bicyclist until he was 85.
Survivors include his wife, Mary Van Vorst; a son, Michael; a daughter, Diane McDaniel; a sister, Esther Rothenberg; and a grandson.
Obituary copied from: https://buffalonews.com/obituaries/george-massik-retired-pharmacist-philanthropist/article_b425f8a6-050c-54ec-a720-c81d4a631430.html