After many dedicated years of leadership, Dr. Henry Rosenberg has decided to step down as President of MHAUS. As many of you know, Dr. Rosenberg is a true legend in the progression of understanding malignant hyperthermia. He was with us since the inception of MHAUS and has generously agreed to continue to serve on the Board of Directors as President Emeritus, where he will share his invaluable expertise to help guide MHAUS forward. We would like to thank Dr. Rosenberg for his ongoing devotion to making MH a never event.
We would also like to welcome the new President of MHAUS, Dr. Joe Tobin. We look forward to working with Dr. Tobin for many years to come.
Please see the letters written by Dr. Rosenberg and Dr. Tobin below.
Dr. Rosenberg writes:
Dear Members of the Board and Supporters of MHAUS,
This summer will mark 40 years since the founding of MHAUS. It has been my distinct privilege to work with the Board and Supporters over the years to create an organization that provides support and guidance to patients and providers in dealing with this deadly disorder at no or minimal cost. When MHAUS was formed the mortality from MH was close to 80% and the diagnosis outside the OR was a real challenge. Since that time, anesthesiologists, surgeons, emergency physicians, and OR Nurses have been educated in how to recognize the early signs of MH and how to rescue the patient with symptomatology suspicious for or diagnostic of MH. Several pharmaceutical companies developed and introduced Dantrolene for effective treatment of MH. In recent years, genetic clarification of the underlying changes that lead to MH has been elucidated leading to the development of a relatively non-invasive diagnostic test.
Although many questions still remain, our small not for profit organization has accomplished a lot and will continue to be a worldwide resource for recognizing and treating MH and related disorders.
As President of MHAUS, it has been my privilege to work with a team of dedicated physicians, nurses and lay people to carry out the mission of the organization. Although I am stepping away from being President of MHAUS, I look forward to serving on the Board and providing support for the team and the new highly qualified President Dr. Joe Tobin for many years to come.
I particularly wish to recognize the staff of MHAUS and the North American MH Registry for their hard work and many accomplishments that have shaped and grown the organization into what it is today. A special thanks to Dianne Daugherty for her leadership over the years. I wish the entire team and the organization continued success as they strive to provide support for patients, their families and providers.
Sincere thanks to all of you for your support and guidance and best wishes to Dr. Joe Tobin in his new role as President. Joe has been a great resource for MHAUS and for me personally and I wish him all the best in the future.
With best to you and all your dear ones for a happy holiday season and a happy, healthy, and peaceful New Year. Please consider a contribution to MHAUS at this time in order to ensure continuity of our valuable work. Thank you.
Sincerely,

Henry Rosenberg, MD
President Emeritus, MHAUS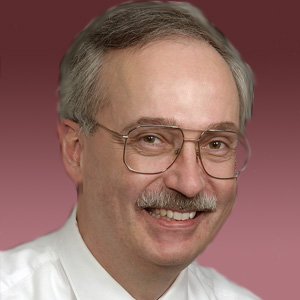 Dr. Tobin writes...
As the incoming successor president of MHAUS, I would first like to congratulate Dr. Henry Rosenberg for his nearly 40 year commitment of service to our organization. Henry will continue with us as a member of the Board of Directors as President Emeritus. MHAUS continues to grow as an organization dedicated to serving patients, families and healthcare professionals regarding Malignant Hyperthermia and associated disorders. Advancing understanding of these illnesses with further scientific and genetic analyses will continue to allow us to prevent and manage MH in the future. I am grateful to a growing and diverse representation of perioperative providers on our Board and I seek their input as we move forward.
It has been a pleasure to serve on the Board for many years, and to maintain the MH biopsy center in Winston-Salem. Only five biopsy centers remain in North America to provide diagnostic testing for patients. Advances in genetic screening continue, but we recognize this is not as sensitive a diagnostic test as biopsy testing. As an organization we are grateful to our many members, sponsors and colleagues for their contributions to our success. We wish to continue our efforts on behalf of patients and families to reduce mortality and morbidity from MH and increase the awareness throughout the medical and nursing fields. A highly dedicated group of physician volunteers stand ready for emergency contacts (24/7) during possible MH episodes via the MH Hotline. Kudos to each of them for sharing their clinical expertise under difficult circumstances.
With the successful relocation of the North American MH Registry to the University of Florida, Dr. Nik Gravenstein has assembled a team of professionals to serve families and investigators alike with its extensive database, which now incorporates results from genetic analyses that patients contribute.
Once again, our thanks to the giants in the field who have preceded us and launched us into the future for greater success. I accept the position as the new president with humility and energy to carry us forward.
Joe Tobin, MD
Professor Emeritus of Anesthesiology
Wake Forest University
MHAUS President